For all aficionados of South Africa`s witchcraft and wizardry, especially for fans of woo-doo, which popularity rocketly grows among young wizards of Great Britain – London Ogden Art Center opens exhibition of greatest collection of African amulets and artifacts! Four months from November 1, 2016 you can observe sources of natural African magic for only GG14.99! For groups – also free tests of African staff-wands! Night excursions with real Rhodesian pow-wow Mbonga Nganga! Booking for two weeks ahead! Kids are welcomed only with adults!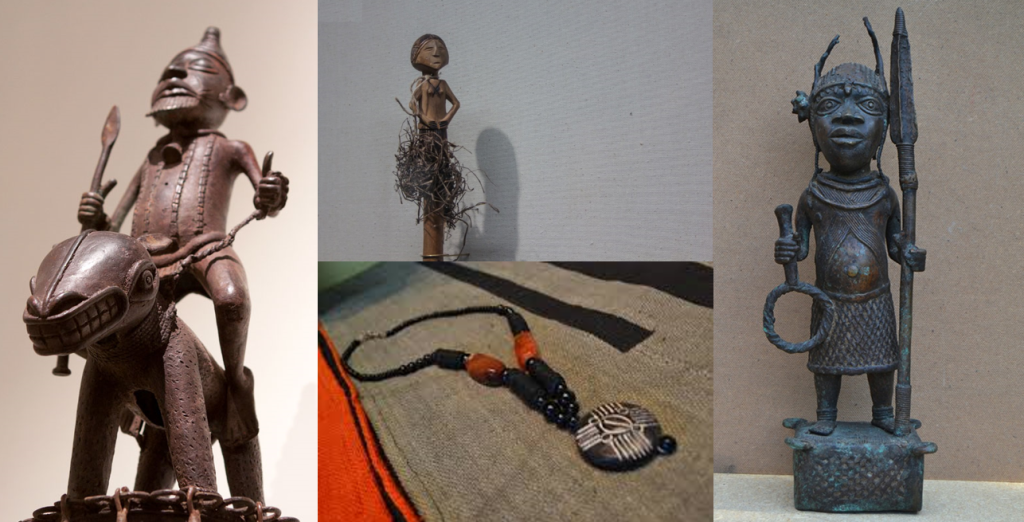 Liverpool Quad-Wizard Theatre announced new mixed ballet-opera theatrical play on brooms "Soaring Angel" with 18 year-old starlet Gloria Wood, Seeker of Brainwashed Barbies, winners of this year World Goblet of Quidditch! Unbelievable maneuvers of young Ms. Wood (strengthened by integrated Apparition effects of new Sparklestrike broom, manually assembled by luxury subdivision of Mermaids Brooms), will make heart-breaking, mind-blowing and… just shocking effect! GG29.99 for adults – please note, this play is 18+ only!
Famous Wizard fic-writer Gerbert H. Linering fulfilled his promises, given to his fans at last Christmas Eve, and sent to the publishers from CitherSpawn fully finished seventh part of Gerry Cauldron`s adventures, "Gerry Cauldron and Trolley-bus", which is about an extreme life of a wizard teenager in the world of Muggles. Fans start to create the queue to be the first purchasers of new volume of their favourite book that should be ready to sale at the 20th of this December – because the first 100 copies will be signed by author together with Harry Potter himself! Nine years ago, when first book of this series was published, great HP was seriously irritated by constant comparison his heroic life with "bullshit-sucked-from-Bertie-Botts" as he has commented this story. But now he at least relaxed enough to accept this book as nice manual for young witches and wizards that first time enter into the big world of Muggles. Announced price GG49.99 based on assurances of Mr. Linering to pay GG25.00 from each book to St. Mungo`s Pediatric Ward. Hope, he will fulfill this promise not less faithfully than previous.
Wizard Department of British Museum announces with pride and honor, that first ever exhibition of Russian Emperor Magical Artifact Collection from Restricted area of Museum of Kunstkamera, Saint-Petersburg, will start at New Year holidays! We owe this majestic show to one of the richest wizards of Europe, Sergej Dolohov. Cousin of Death Eater Antonin Dolohov, he has never supported Dark Side, rather, he was one of the sponsors of Hogwarts` Rebuilding Campaign – he brought and full-paid work of some Russian wizard artists, who have restored ceiling of main Hall of Hogwarts.
This collection contains a lot of unique and astonishing jewelry from ancient times to the end of 19th century. The first magical Crown of Russian Tzar Ivan the Terrible, that made him mad and paranoid; wizard wand of Osljabja, legendary Russian wizard, who has won The Battle of Kulikovo when the prince Dimitriy Donskoj was wounded, etc.
The most famous Keeper of Russian Tzars` Magical Artifacts Collection was Grigori Rasputin, well known also in Muggle's society. Muggle-born in Siberia, he was found at grown-up age, and has never had a chance to get a normal wizard education. Because of this, he used his great natural abilities in chaotic forms with unpredictable results. Russian Emperor Magical Council gave him the post of Keeper of Magical Artifacts, as the easiest way to instill in him a tendency to tame his temper. Firstly, he worked so hard, and he managed to fully restore most ancient known magical artifact – alive golden Pigeon from the Throne of Solomon! But afterwards he has left the wizard world and was drowned in the Neva River. Dolohov's family succeeded to Rasputin – as regards responsibility – Ivan Dolohov Sr. was the next Keeper of Magical part of Kunstkamera after Grigori.
Together with Russian Collection you can visit exclusive exhibition of some rare valuable artifacts from private collections of Malfoy`s and Black`s families, partially confiscated and temporarily given by Ministry of Magic. You can observe all these exhibitions for only GG24.99 – all the money raised will be sent to charity.
Just for fun – the last point for this evening is performance of living statues from all parts of England. Marble and plaster statues will reenact scenes from the famous historical events, from Goblins` Wars to Battle of Hogwarts. You can visit them at Whimbledon`s Courts every Thursday evening absolutely free – on your own risk (no insurance from hitting by stones).