Interview with Theresa Lovegood, Chief Editor of "Quibbler"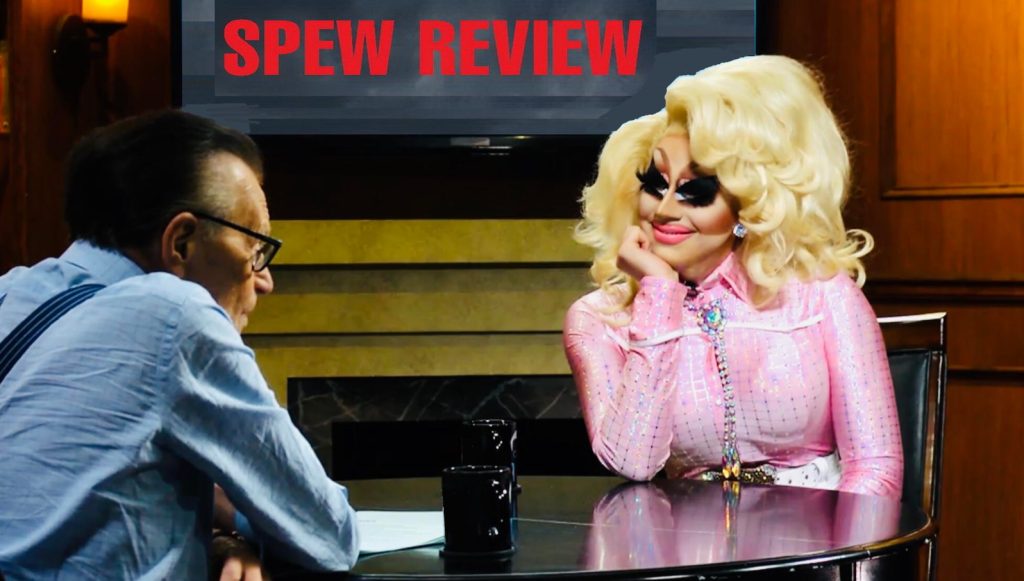 John Khass (JK): – Today we receive a guest of honor – chief editor of "Quibbler" Mrs. Theresa Lovegood. (Applauses). Mrs. Lovegood, we are all really grateful to you for continuing to perform the difficult duties of the chief editor of the magazine "Quibbler" even after it was acquired by a corporation Prophet Media. And thanks to you "Quibbler" kept its traditions unspoiled – to tell us the, hmmm, your unusual point of view in a very unique way.
Theresa Lovegood (TL): – Thank you, Mr. Khass, me and your readers also grateful to you for your brave deed – to bring the Quibbler-truth to the pages of your highly esteemed and also highly boring magazine. (Applauses, whistles).
JK: – My pleasure, Mrs. Lovegood. So, for the last ten years you have not reported any new tracks of Crumple-Horned Snorcack. Have you lost interest to this, I'm not afraid of that word, cantrip creature?
TL: – After we got information about its population, we found that Crumple-Horned Snorcacks are at the edge of extintion due of interferences for their copulations from Snor-watchers and hunters. So I made a decision to stop all topics about them, to reduce the degree of tension and calm the excitement wave. I hope, it helped to give birth to some little charming Snorcackees.
JK: – Oh, it`s so nice! In this case – what is your, I mean "Quibbler", the most burning topic for today?
TL: – Last years I am mostly concerned about the origin of the Wizards. At our annual summer expedition at 2016, funded by Al-Mansur Foundation, which we traditionally organize together with Hufflepuff House of Hogwarts, we made a stunning discovery! At the west coast of Chile we found a chip of feather from the wing of Amazarak!
JK: – Who`s wing?
TL: – Amazarak! Don`t you know? The Book of Enoch! Amazarak was an angel of Source-of-all-Sorcerery, who taught all the sorcerers, and dividers of roots, it was the word for potion-makers at those times. There were a lot of angels! Armers taught the solution of sorcery – now we call it Defence from the Dark Arts, Barkayal taught the observers of the stars – but he taught centaurs, and they keep his art for modern times. Akibeel taught signs – and Seers are grateful for him, Tamiel taught astronomy and Asaradel taught the motion of the moon – still we learn it. That is the answer for the Question of Wizards` Origin!
JK: – Aaaah, sorry, but how could you be sure that this feather exactly from the wing of Amazarak?
TL: – That`s absolutely clear! The blue corbies never were inhabitants of Chile! Miss Susan Abbot from Hufflepuff who found this feather also never kept such kind of raven as a pet.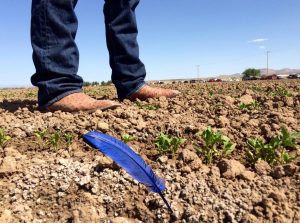 JK: – So, we can conclude that you found the raven`s feather at the ocean coast? Is that all? Moreover – how do you know that Amazarak had a raven`s wings?
TL: – When we found this feather, I asked a Great Seer Jethro Shoaib to check it. After three years of Inner Sightseeing he got the answer directly from Amazarak! Angel counted his feathers, as you know it should be 65536 on each wing, and it was 32684 from the left wing. This block of feathers provides access to the intertemporal portals, therefore speed of connection with Amazarak was a little bit lower than before.
JK: – Unvbelievable! So – you want to say, that you have direct connection with the angel? (Applauses, whistles, roars).
TL: – Not at all. Next contact could be possible after 3264 years, because of nonlinear nature of communication.
JK: – Oops! I had hope to ask about … Doesn`t matter. Ok, you said something about the Wizards` Origin?
TL: – Yes! That was the question, that I asked Amazarak! Who was the first Wizard from human beings?
JK: – Our readers will be excited of this interview! What was the answer?
TL: – In that moment connection became very weak. I heard couple words, it sounds like "…umbass, what a …oredom". And connection was lost. I think it was two Wizards – Umbaz and Oredom. Now I try to find something about them in Magic history.
JK: – What a beatiful story! (Applauses, whistles, laughs).
TL: – Of course, "Quibbler" will not give up to tell the truth for readers about modern times. Next issue of our magazine will provide some inside information about goblins` jiggery-pokery – they accumulate stocks of Basilisk`s venom in Gringotts to start the chemical war!
JK: – Oh, let`s hope that … everything will settle down somehow. Great thanx for you, dear Theresa! Hope you`ll visit us more!
TL: – Anytime, John, when you`ll be ready for verity! (Applauses, whistles, roars).